FREE Facebook Communities
Do you run your own business? 
Does it sometimes feel like a lonely place to be?
Are you looking to make new contacts who will support you as you grow (and maybe refer you or even buy from you) so that you do better in the long run, make more money, and achieve your goals?
Do you sometimes wish you had a go-to place who you could ask for ideas, to obtain an outsider's perspective, without fear of judgement?
If so, I have a solution! I have recently launched a FREE national group on Facebook following the success of my local community.
It's designed to help people just like you, from across the UK, to "Connect, Know and Grow" and where members are encouraged to come and share their knowledge, connections and experience.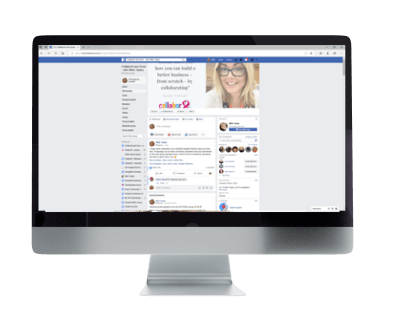 I also operate a FREE local Facebook community for Hampshire based business-ownerse who, like myself, believe that working together brings better results all round, and who want to learn, laugh and share in the experience of business ownership, without the constraints of having to all be in a specific place at a specific time. 
The group started in December 2017 and continues to experience unprecedented growth. Exclusively for Hampshire residents, the local group offers masses of support, has a real community feel to it, and importantly, it is free and is kept clear from spam, junk and irrelevant advertising. It also gives an insight into what it's like to be part of our subscribed membership group…
The subscribed membership community includes access to lots of really informal networking events locally for Hampshire-based business owners, and is called Collabor8. Our events are all about enjoying opportunities to have fun, learning, and really getting to know other business owners. 
**We are looking for individuals who would like an opportunity to bring Collabor8 to their local area and enjoy an additional income – please contact me directly for information if interested**
If you'd like to come and get involved in our fantastic local community click below. Or if you're interested in our national group, click here